The first question to ask yourself is: Do I want to swim with captive animals in a concrete pool? Or do I want to swim with dolphins in their natural environment?
It is often a practical decision but it is also an ethical choice. Captive dolphins are trained and forced to swim with people in a concrete pool. Wild dolphins have the choice to interact or not. They are in their own environment. You cannot find a wild dolphin swim tour in Destin or in the 30A area.
The beauty of a dolphin swim tour in the wild is that you will be able to observe all kinds of natural behavior. Behavior like cooperative feeding and the extensive use of echo-location are absent in a man made concrete pool.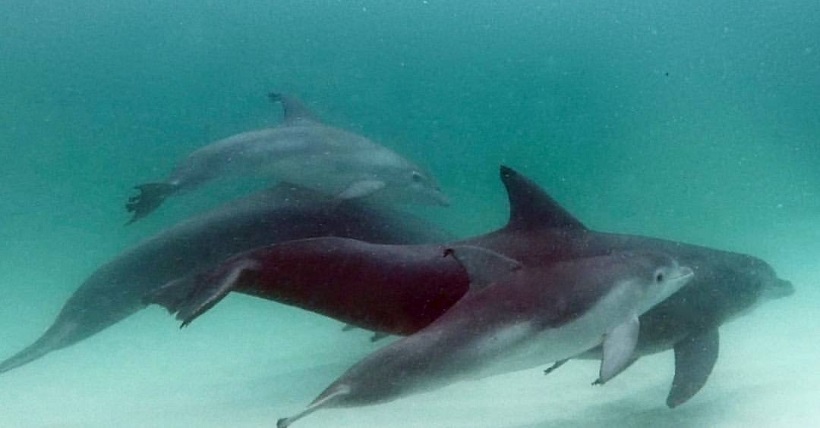 Dolphin Swim Tours Near 30A
On our 4-hour dolphin tour, you can observe the dolphins feeding. The only behavior related to feeding that you will see in a captive situation, is the begging behavior. It consists of keeping the head above the surface mouth wide open. It is also observed with wild dolphins. It is an acquired behavior developed by contact with humans. The only food a captive dolphin receives is dead fish handouts.
When you get in the water with dolphins on a Water Planet Shell Island tour, you will be able to hear the dolphins communication and echolocation system: bio-sonar.
If you live in Destin or along the scenic 30A in Grayton Beach, Seaside, WaterColor, Seagrove Beach, Seacrest, or Rosemary Beach, you might want to drive to Water Planet in Panama City Beach for our dolphin swim tours.